Wasn't sure where to put this, but I wanted to get this up here. This is my Yazz+Jazz autographed picture I got in the mail today from winning the manhunt game we had!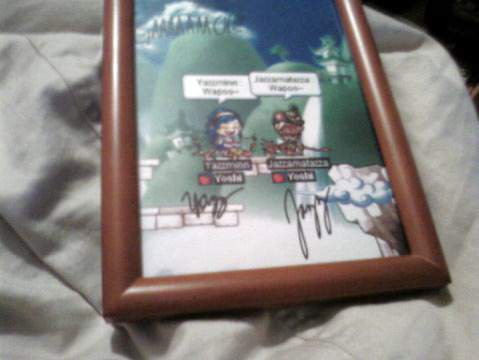 Thanks for the frame and finger prints!
GAAAAAAAAAAAAAAAAAAAAAAAAAAAAACHHHH!!!!
Edit: Sorry for the bad quality, I took it on my phone!